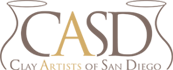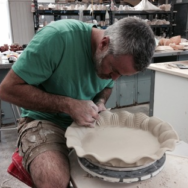 Pottery Bootcamp – A Workshop with Eric Rempe
Date:

Jun 30, 2017
Ages:
Price:

$110-$140
Type:

workshop
Location:

650 Avenue D, Coronado, CA
Clay Artists of San Diego Presents:
Pottery Bootcamp
A Workshop with Eric Rempe  
June 30th – July 2nd
9 am – 4:30 pm
Hosted by Coronado High School
$125 or $110 early bird (by June 3) for CASD Members*
$140 for non-members
SOLD OUT – CONTACT US TO BE ADDED TO WAITING LIST
Join us for a 3 day hands on workshop with Eric Rempe. This workshop is designed to fine tune your throwing skills, get help with problem areas, and learn how to make new forms. In addition Eric's workshop will include daily throwing challenges, the art of handle making, and offering individual critiques for those who are interested. Eric will also discuss using wild New Jersey clays and will share information if you have a desire to find and test local San Diego clays.
This is a skill building workshop and none of the work will be fired or finished but you are welcome to take unfired work home. You are encouraged to bring your own clay body to use or you can purchase cone 10 clay to use at the workshop.
Eric Rempe, formally the Ceramic Instructor at CHS, is a potter who now lives and works in New Jersey. He received his BS and BFA from Penn State and his MFA at SDSU. His work has been exhibited in Japan, Norway, Russia, Sweden and in galleries and museums across the US. He is a skilled studio potter, tool maker, woodworker and an avid gardener.
To learn more about Eric go to his website http://www.ericrempe.com/