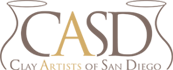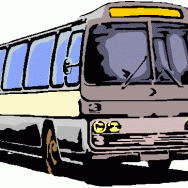 2015 CASD Bus Trip
Date:

Apr 11, 2015
Ages:
Price:
Type:
Location:
2015 CASD Spring Bus Trip
Saturday April 11th, 2015
8:30am – 8:30pm
 Registration deadline: April 1st
Join us as we travel north on Interstate 5 making stops at Aardvark Clay Supplies, Bowers Museum, and AMOCA. The cost will be $50 for CASD members and $55 for friends of CASD.  Admission to both museums is included. There will be room for 45 passengers on a luxury bus, with 2 pick up locations: I 5 – Old Town Transit Center and the La Costa Park and Ride in Carlsbad. The bus will leave promptly at 8:30am from Old Town Transit Center.
Download the flyer for the registration form.
For more information regarding these exhibits please go to the following links: