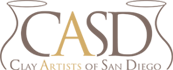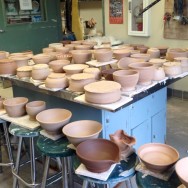 9th Annual CUSD Empty Bowls
Date:

Apr 16, 2015
Ages:
Price:
Type:
Location:

650 D Ave, Coronado, CA
9th Annual CUSD Empty Bowls
Thursday April 16th from 5 – 7 pm
Coronado High School
650 D Ave, Coronado, CA
CHS ceramics students, invited artists, and ceramics teacher Eric Rempe are busy making 1,000 bowls for the upcoming 2015 Empty Bowls.
For $20 attendees receive a handmade bowl, hot soup, bread, and water.  The bowl is yours to keep as a reminder of hunger in the world.
Currently, 480,000 individuals in San Diego County are classified as food insecure, including more than 160,000 children. These are often hard working adults, children and seniors who cannot make ends meet and are forced to go without food for several meals, days or extended periods of time.
Proceeds from Empty Bowls will be donated to The Hunger Project, to Feeding America San Diego and to Project Sammich.
If you have questions, if would like to volunteer, or if you want to donate money or items for the silent auction please contact Eric Rempe-CHS Ceramics Instructor (619 522-8907 x 2304, eric.rempe@coronadousd.net)