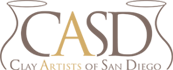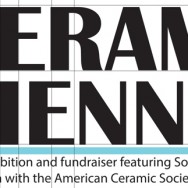 AMOCA: 2013 Ceramic Biennal
Date:

Aug 10, 2013
Ages:
Price:

museum entry
Type:

exhibit
Location:

399 North Garey Ave., Pomona CA
August 10, 2013 – September 29, 2013
A community exhibition and fundraiser featuring Southern California artists
In association with the American Ceramic Society-Design Chapter
Guest Artist: Karen Sullivan
Judge: Patrick Crabb
The American Museum of Ceramic Art is proud to present Ceramic Biennial 2013, an every-other-year invitational and juried community exhibition/fundraiser organized by the American Ceramic Society-Design Chapter of Southern California in association with the museum. As AMOCA is located in Southern California, we feel that giving local artists an opportunity to exhibit is both a duty and a privilege. Ceramists in this area are loyal supporters and appreciators of the museum. Many volunteer for special events, for teaching clay classes, for giving tours, by donating hand-made ceramics for benefit events, and more. The pieces chosen for this exhibit exemplify the best of what the Southern California has to offer.
The ACS-DC is a non-profit organization of over 300 potters, sculptors, teachers, students and ceramic designers who seek to share and increase their knowledge and expand public awareness and appreciation of the many facets of clay. The ACS-DC was established in 1945 and many of its members are regional, national, and international artists. The Ceramic Biennial 2013 is open only to those artists who have recognized current memberships in a local ceramic group, club or guild. As a fundraiser, all works of art are for sale and will benefit AMOCA, the ACS-DC organization, and the artists.