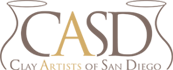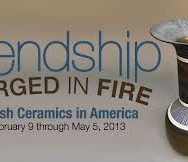 AMOCA: Friendship Forged In Fire
Date:

Feb 9, 2013
Ages:
Price:
Type:
Location:
Friendship Forged In Fire: British Ceramics in America
presented by AMOCA, February 9 – May 5, 2013
The American Museum of Ceramic Art will feature a provocative international exhibit entitled Friendship Forged in Fire: British Ceramics in America. This exhibition will feature British pottery in a thematic and chronological order, from the industrial potteries of the Victorian Era, the Arts & Crafts Movement, and the tra-ditionalist approach of Bernard Leach and his followers. Modern ceramic artists will be represented by the works of Lucie Rie, Hans Coper, and Ruth Duckworth. The largest segment of the exhibition will display con-temporary innovations of "postmodern" ceramic art being created in Great Britain today.
Click here for more info.