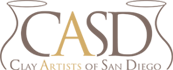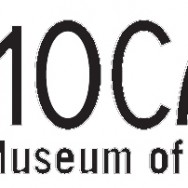 Best Kept Secret
Date:

Jan 11, 2014
Ages:
Price:
Type:
Location:
Best Kept Secret: The Scripps College Ceramic Collection
January 11 – March 30, 2014
AMOCA, Pomona CA
The American Museum of Ceramic Art is honored to present Best Kept Secret: The Scripps College Ceramic Collection, an exhibition organized by The Ruth Chandler Williamson Gallery at Scripps College. Curated by Kirk Delman, Collections Manager and Registrar, the exhibition will feature work from the Scripps College Ceramic Collection. The show will provide viewers insights into the contributions of individual donors and an opportunity to assess the RCWG's achievements as a collecting institution for more than six decades.
During the mid-1950s the ceramics department at Otis Art Institute (then Los Angeles County Art Institute) was a place of artistic vitality and innovative energy. At Otis, Peter Voulkos led a "revolution in clay" by questioning the tradition that ceramic forms must be utilitarian and by creating instead nonfunctional, sculptural works that gave the medium a new freedom of expression. Voulkos and other notable artists maintained the momentum of this philosophy in Northern California at U.C. Berkeley.
This exhibition of more than one hundred and eighty objects will include works from the Otis group as well as highlighting many others, including, Laura Andreson, Robert Arneson, Hans Coper, Phil Cornelius, Shoji Hamada, Jun Kaneko, John Mason, and Jim Melchert.