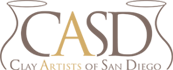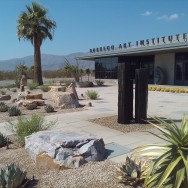 Clay and Glass Show
Date:

Apr 1, 2016
Ages:
Price:
Type:
Location:
Clay and Glass Show
organized by the Borrego Art Institute
April 1 – May 1, 2016
Opening reception: April 2, 5 – 8 pm
A show of selected work in ceramic or glass featuring talented clay and glass artists from throughout the southwest.
Work accepted March 26-28. There will be a $10 per artist entry fee to cover advertising and food costs.
GUIDELINES FOR SUBMISSION AND ACCEPTANCE:
Images of artwork for consideration can be submitted via email to borregoartinstitute@gmail.com.
Accepted art must be ready for display in a professional manner. We hang wall art from hooks on cables so work must have a suitable wire for the hook. We have pedestals and tables for freestanding art. However, if you have your own pedestals and/or risers, please bring them.
Borrego Art Institute takes 40% of the selling price with the balance of 60% going to the artist or consignor. Price work accordingly. Over- priced work does not sell so be realistic. We will not accept work that is not for sale or is greatly over-priced.
Inventory sheets to fill out and bring in with your work can be requested by going to borregoartinstitute@gmail.com. We also request a biography from each artist in either a Word Document or PDF.
Click HERE for more information.