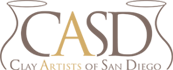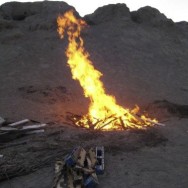 Desert Burn 2014
Date:

Nov 22, 2014
Ages:
Price:

free
Type:
Location:

ocotillo CA
CASD Desert Burn
November 22nd & 23rd, 2014
Ocotillo, CA
Join your fellow potters out in the desert for a weekend of woodfiring and fun. Bring your bisqued pots for a bonfire, wood for the fire, wet seaweed, any burnables, chemicals, and try aluminum foil to cover the pot. We will dig holes in the sandy ground making several bonfires all day and night.
For more information please contact John Conrad at johnconrad17@hotmail.com.