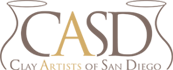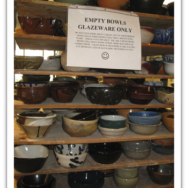 Empty Bowls Project, Coronado High School
Date:

Apr 19, 2012
Ages:
Price:
Type:
Location:

640 D Ave., Coronado, CA
Thursday, April 19th, 2012. 5pm-7pm
Coronado High School 640 D Ave., Coronado, CA
Ceramic instructor, Eric Rempe, and his students are currently in the process of making 1000 bowls for this year's event. Please contact Eric at remp@me.com if you have any questions or wish to donate bowls or items for their silent auction.
HELP INCREASE THE AWARENESS OF HUNGER IN SAN DIEGO
PLEASE JOIN CHS CERAMICS STUDENTS
EMPTY BOWLS
$20 PER PERSON INCLUDES:
A HANDMADE BOWL, SOUP, BREAD & WATER
$10 FOR JUST SOUP OR $10 FOR JUST A BOWL
ALL PROCEDES ARE DONATED TO THE HUNGER PROJECT IN DOWNTOWN SAN DIEGO
IN 2011, OUR $16,350 DONATION FED 700 PEOPLE EVERY SUNDAY FOR FOUR MONTHS!
HELP US REACH OUR GOAL OF $18,000!
BID IN THE SILENT AUCTION WHICH INCLUDES LOCAL ARTIST WORKS
ENTERTAINMENT BY CORONADO HIGH SCHOOL MUSICIANS
DONATIONS MAY ALSO BE MADE BY CHECK.
CASD supports all the area Empty Bowl Projects and encourages our members to donate bowls and attend the events.