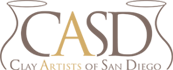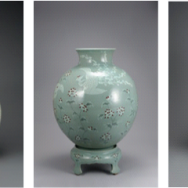 Icheon: Reviving the Korean Ceramics Tradition
Date:

Oct 12, 2013
Ages:

all
Price:

admission
Type:

exhibition
Location:

399 North Garey Avenue, Pomona CA
ICHEON: Reviving the Korean Ceramics Tradition
An Exhibition of International Importance at AMOCA
October 12, 2013 through December 29, 2013
The American Museum of Ceramic Art is honored to present ICHEON: Reviving the Korean Ceramics Tradition, an unprecedented exhibition organized by Icheon, South Korea. Icheon has a history of ceramic culture that began over 5000 years ago and has a reputation for its internationally renowned ceramics cultural events. Now Icheon has reached out to an American institution for the very first time. As the premiere exhibition of its kind in the United States, ICHEON presents over 200 objects never before seen on American soil that exemplify the revival of the ceramics tradition in Korea from antique techniques to contemporary innovations.
Exhibition Programming
ICHEON: Reviving the Korean Ceramics Tradition
Public Opening Saturday, October 12, 2013
6:00pm-9:00pm
Access AMOCA
Teacher Night Saturday, October 19, 2013
1:00pm-5:00pm
This innovative program combines entertainment and education, showcasing visual art oriented curricula, activities and programs on AMOCA's exhibitions and collection.
Contact the Education Manager at areyes@amoca.org to RSVP. Limited to 30 educators.
ICHEON: Reviving the Korean Ceramics Tradition
Gala Reception Saturday, November 9, 2013
6:00pm-8:30pm
Join us in welcoming Cho Byung-don, Mayor of Icheon City and Icheon Dignitaries as we celebrate this major exhibition. Wear your best for an evening filled with fun, food, drinks, desserts, traditional Korean performances, Korean ceramic demonstrations and international guests.
Icheon Ceramics Master Hand
Demonstration Workshop by Five Icheon Ceramics Masters
Free with Paid Admission
Saturday, November 9, 2013, 1:00pm-8:00pm
Sunday, November 10, 2013, 1:00pm-4:00pm
2nd Saturday Lecture Series
Saturday, December 14, 2013
Guest Speakers: Edward Taehan Chang, Ph.D. & Kelly Y. Jeong, Ph.D.
Lecture: 7:00