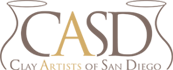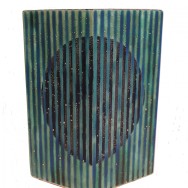 Kyushu and Beyond: Japanese Ceramics from the Collection of Gordon Brodfuehrer
Date:

Jan 2, 2016
Ages:
Price:

admission
Type:

exhibit
Location:

2215 Pan American Road. E, san diego CA
The Japanese Friendship Garden in San Diego Presents:
Kyushu and Beyond: Japanese Ceramics from the Collection of Gordon Brodfuehrer
January 2 – March 18, 2016
Opening Reception: January 8, 4:30 pm – 6:30 pm
Enjoy an exhibit of recently collected works by renowned San Diego collector of Japanese art, Gordon Brodfuehrer. Recently travelling to the southernmost island of Kyushu, Mr. Brodfuehrer met with contemporary Japanese potters and their families to learn about the rich history of ceramics and their impressive influence beyond the region. In Kyushu, an area known for vibrant ceramics and kilns around nearly every corner, there is a large variety of aesthetic styles and techniques which not only makes Mr. Brodfuehrer's collection diverse, but also historically significant. This collection attempts to capture a moment in time when ceramics are pushing boundaries, moving beyond, and reviving tradition. The combination of the pottery's extraordinary craftsmanship and profound connection to nature is captivating to say the least.
Featuring over 40 ceramic pieces by artists: Takahiro Kondo, Matsui Kosei, Miyashita Zenji, Kentaro Watanabe, Taijiro Ito, and much more!
Click here for more information.