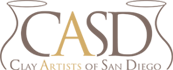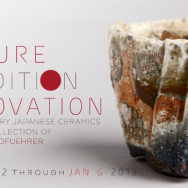 Mingei Exhibition
Date:

Jun 2, 2012
Ages:

all
Price:

museum fee
Type:

exhibition
Location:

Mingei International Museum
NATURE, TRADITION AND INNOVATION
Contemporary Japanese Ceramics from the Collection of Gordon Brodfuehrer.
June 2, 2012 through January 6, 2013.
In conjunction with the Museum's exhibition, join us for a special set of lectures on traditional and contemporary Japanese ceramics with noted authority, Robert Yellin.
NEW DIRECTIONS – Contemporary Japanese Ceramics Saturday, June 2nd, 5-6pm. While  exploring various Japanese ceramic traditions, Yellin will showcase  examples from contemporary artists who are taking these traditions in  new directions.
CONTEMPORARY MINGEI – Mingei Potters of Today Tuesday, June 5th, 6-7pm. Looking  at the current group of Mingei potters from Mashiko and other regions,  Yellin will highlight how these artists have expanded the concept of  mingei, yet continue to create functional and beautiful objects for use  in daily life.
For more information, please visit the Mingei Museum website at http://www.mingei.org/visit