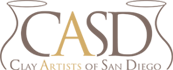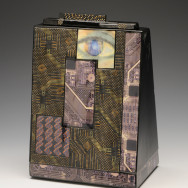 Pedagogic Clay II Exhibit
Date:

Jan 28, 2015
Ages:
Price:

free
Type:
Location:

2701 Fairview Rd, Costa Mesa CA
Clay Exhibit To Bring Renowned Artists to Orange Coast College
Month-long Event to Include Free Workshops, Panel Discussions
Frank M. Doyle Art Pavilion
Jan 28 – Feb 26, 2015
OCC is set to host its second Pedagogic Clay 2 Exhibit, opening on Jan. 28. The month-long exhibition will feature work from 60 ceramic artists and instructors, as well as include student workshops and panel discussions led by distinguished experts in the field. OCC ceramics professor Kevin A. Myers will be curating the exhibit.
All events during the exhibition are free and open to the public. The opening will take place on Jan. 28 from 6-9 p.m. in the Frank M. Doyle Art Pavilion and will include light refreshments. Most of the featured artists are expected to attend the opening, including Eric Kao, deputy director of The Pottery Workshop in Jingdezhen, China, University of California, Irvine art professor Gifford Myers, and Chapman University ceramics professor David Kiddie.
Coast Community College District Interim Chancellor Tom Harris will be included among the talented group of artists presenting at the exhibit. Also on display will be work by University of Southern California adjunct faculty member Phyllis Green, who recently was named a fellow by the John Simon Guggenheim Memorial Foundation.
The show will include two pieces by the late Ralph Bacerra, a well-known ceramist and career educator. Bacerra, who taught at California Institute of the Arts and later chaired the ceramics department at Otis Art Institute, passed away in 2008 in Los Angeles.
 

The opening will be followed by a Master of Fine Arts Graduate Presentation on Jan. 30 from 6-9 p.m. in Fine Art Lecture Hall 119.

Recent graduates of the top ceramic graduate programs in the country will present their work and talk about their experiences in the field. "The function of this is educational," said Myers. "Attendees are going to see artists who have gone through the academic rigors and preparation for graduate school." One of the MFA graduates who will be presenting is Robert Moore, an OCC alumnus who went on to graduate from the prestigious ceramics program at Alfred University.
 

A workshop is scheduled for Jan. 31 from 10 a.m. to 6 p.m. in Fine Art Lecture Hall 119,

featuring Ventura College professor Jenchi Wu, East Los Angeles College professor Chris Turk, and freelance ceramic artist Mark Henderson, who is slated to teach at OCC in the spring. The workshop will be interactive, with the three artists working on a current project in front of an audience. "The way it's set up — platform, forum seating, artist Jenchi in the middle, guys on side — it's theatrical is what it is. They're going to be making sculpture right on the spot, and students are welcome to establish an interactive dialogue with the artists," said Myers.
 

The final event, a Distinguished Panel Discussion, will take place on Feb. 1 from 1-4 p.m. in Fine Art Lecture Hall 119.

The three panelists will be David Armstrong, founder and head of the American Museum of Ceramic Art in Pomona, curator and historian Joe Lauria, Tom and Russell McMillin. Tom is a retired professor of ceramics from California State University, Northridge, and Russell heads the sculpture department at El Camino College. The Panel will discuss several hot-button issues currently facing the field of ceramics today, including environmental concerns.
Individual works of art will be displayed in the Doyle Art Pavilion until Feb. 26. Myers encourages anyone with an interest in ceramics to attend. "This is a time when all of this is going to be under one roof and it really would be in a student's best interest to see the trajectory that contemporary ceramics has taken," said Myers. "The artists that have been invited to be in this exhibition are truly exceptional."