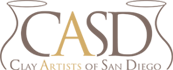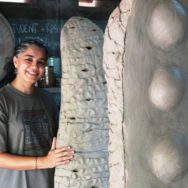 Traditions and Transitions by Madhvi Subrahmanian
Date:

Oct 2, 2016
Ages:
Price:

free
Type:

talk
Location:

6501 Linda Vista Dr, san diego CA
Clay Artists of San Diego and Francis Parker School are pleased to present:
Madhvi Subrahmanian
Traditions and Transitions: Tracing Clay Practices in India
from Ancient to Contemporary Through a Personal Perspective
Sunday, October 2, 2016 12:00pm – 1:00pm
Francis Parker School, Crivello Hall
Free and Open to the Public (Limited Seating)
India has a vast and varied clay tradition, from functional to sculptural forms, minuscule and gigantic, as well as completely fantastical. The material – clay – in all its forms, spiritual associations, and ritual roles has always been part of Indian life.  Madhvi  Subrahmanian, a practicing  artist,  will  discuss some of the  clay traditions  and contemporary ceramic practices in India in terms of her personal journey.
Madhvi Subrahmanian will be presenting to the public a look into her practice. Born in Mumbai, Madhvi was trained under Ray Meeker at the Golden Bridge Pottery in Pondicherry, India. She attained her Masters degree in Fine Arts from the Meadows School of the Arts, SMU, Dallas, Texas where she studied with Peter Beasecker. In 2002, she went to England under a British Council scholarship and worked briefly with Kate Malone. Madhvi has also had the opportunity to study with Warren Mckenzie, Val Cushing, William Daley and others. www.madhvisubrahmanian.com