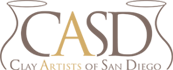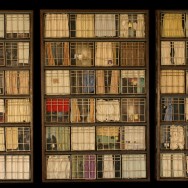 April General Meeting
Date:

Apr 22, 2012
Ages:
Price:

Free
Type:

General Meeting
Location:

6501 Linda Vista Rd, San Diego CA
Ceramic Project Case History:
How to Build a Living Grid
Presented by Nancy Creech
Please join us for this informative meeting featuring one of our members, Nancy Creech. Nancy is a nationally recognized porcelain artist whose work has been featured in gallery shows as well as in area craft shows. Nancy will give a slide presentation and also share her knowledge and demonstrate her use of porcelain and plaster forms to create her work. During the meeting we will make our own plaster molds under Nancy's direction.
We also ask that if you are interested in having your work displayed on our upcoming CASD website gallery, to please bring 1 or 2 pieces of your work for us to photograph during the meeting.
As always, light refreshments will be provided.
Sunday, April 22                             Francis Parker School|
1:00pm – 4:00pm                         6501 Linda Vista Rd.
Free for CASD Members              San Diego, CA 92111
and friends
For more information please contact:
Merle Lambeth at casd.info@gmail.com