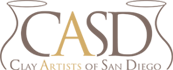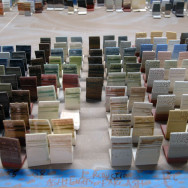 CASD General Meeting
Date:

Feb 22, 2015
Ages:
Price:
Type:
Location:
Please join us at our next General Meeting
Sunday, February 22nd
1pm – 4pm
Francis Parker School
6501 Linda Vista Rd.
San Diego, CA 92111
We will be sharing with you some of the information and test tiles that we made at the John Britt Cone 6 Glaze Workshop last month, and CASD Member, Andy Halbert, will give a short demonstration on his intricate porcelain carving.
Also, you can check out DVD's from our CASD Library and renew your membership.