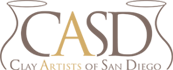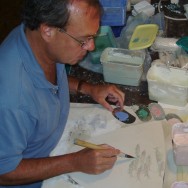 Making a Living as an Artist
Date:

Jul 13, 2013
Ages:
Price:

$40/$50
Type:

workshop
Location:

6501 Linda Vista Dr, San Diego CA
Making A Living as an Artist©
A Way Beyond "Professional Practices" with Curtis Benzle
Presented by Clay Artists of San Diego
July 13th & 14th
9:00 a.m. – 4:00 p.m.
Francis Parker School
$45 for CASD Members   $60 for non-members
Clay Artists of San Diego and Steve Cook from Francis Parker School are pleased to offer a workshop with porcelain clay artist Curtis Benzle. Mr. Benzle is Professor Emeritus at the Columbus College of Art & Design where he developed and taught Community Art Education.  He also operated Creative Spirit Workshop, a hands-on open studio in Columbus, Ohio.
The "Making a Living as an Artist©" Workshop transcends the standard view of "Professional Practices" or "Marketing Your Art" courses", to outline an intensely practical methodology whereby average artists can leverage their innate creative intelligence to earn a living.  The emphasis in this workshop is on a serious reexamination of the essential attributes of "creative intelligence" and how that mindset can be used to develop new income streams, opportunities and financial success.
Topics covered by Curtis Benzle will be grouped into:  "Plan for Financial Success as an Artist", "Studio Development, Management and Maximization" and "CommArt©—The Key to Success" Mr. Benzle will offer specific guidance, professional advice, and personal insight to cover a wide range of artists' interests.