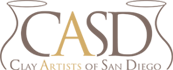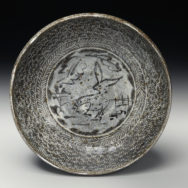 Michael Kline Workshop
Date:

Feb 4, 2017
Ages:
Price:

$110/$145
Type:

workshop
Location:

650 D Ave, Coronado CA
CASD Presents a Workshop with Michael Kline
The Brush and the Wheel
Saturday & Sunday, February 4 – 5, 2017
9 am – 4 pm
Hosted by Coronado High School
CASD Members $110, Non-members $145
SOLD OUT
Please contact us to be added to waiting list
Michael Kline has been a studio potter since 1993 living in Bakersville, North Carolina. He earned his BFA degree in pottery, painting and print making at the University of Tennessee. Michael was a Resident Artist at Penland School of Crafts, has written articles for Studio Potter, been published in numerous pottery books, and has taught many workshops around the country but this is his first trip to California.
Michael's work is made from local clays and fired in soda, gas and wood kilns usually with an ash type glaze. This workshop will include demonstrations of several wheel thrown forms, decorative cut edged plates and a handled jug. Surface demonstrations will include brushwork with pigmented wax resist, rope textures and sanggam, a Korean slip inlay technique. During the workshop participants will enjoy a hands-on brushwork exercise. There will also be a slide show presentation of Michael's work and studio and discussion about his use of social media as a contemporary potter.
Each day will include snacks, water and coffee throughout the day and an opportunity to purchase Michael's work. We will also walk into town to take a one-hour lunch break where you can purchase your lunch at one of the many local restaurants.
Read more about Michael's process and view his work by visiting his website http://www.klinepottery.com